THE PLASTICS INDUSTRY GENERAL ASSEMBLY
SENDS A MESSAGE OF UNITY
The Turkish Plastics Industry Foundation (PAGEV), the umbrella organization of the plastics industry as a key driver of growth in the Turkish economy, chose Yavuz Eroğlu as its president once again during the 2016 General Assembly. Eroğlu said, "We are stronger together. We will continue to spur growth in the industry with projects that address real problems."

The Turkish Plastics Industry Foundation (PAGEV) held an election for President and Board of Directors membership during its 29th General Assembly. The election was held at the PAGEV Technical Vocational School in Küçükçekmece on Saturday, February 18, and standing PAGEV President Yavuz Eroğlu was re-elected unanimously. The turnout for the election was historically high. Members cast their votes for President, Vice President, and Board of Directors members. Eroğlu and the new Board of Directors members were elected for a term of three years, receiving the highest number of votes in the history of PAGEV.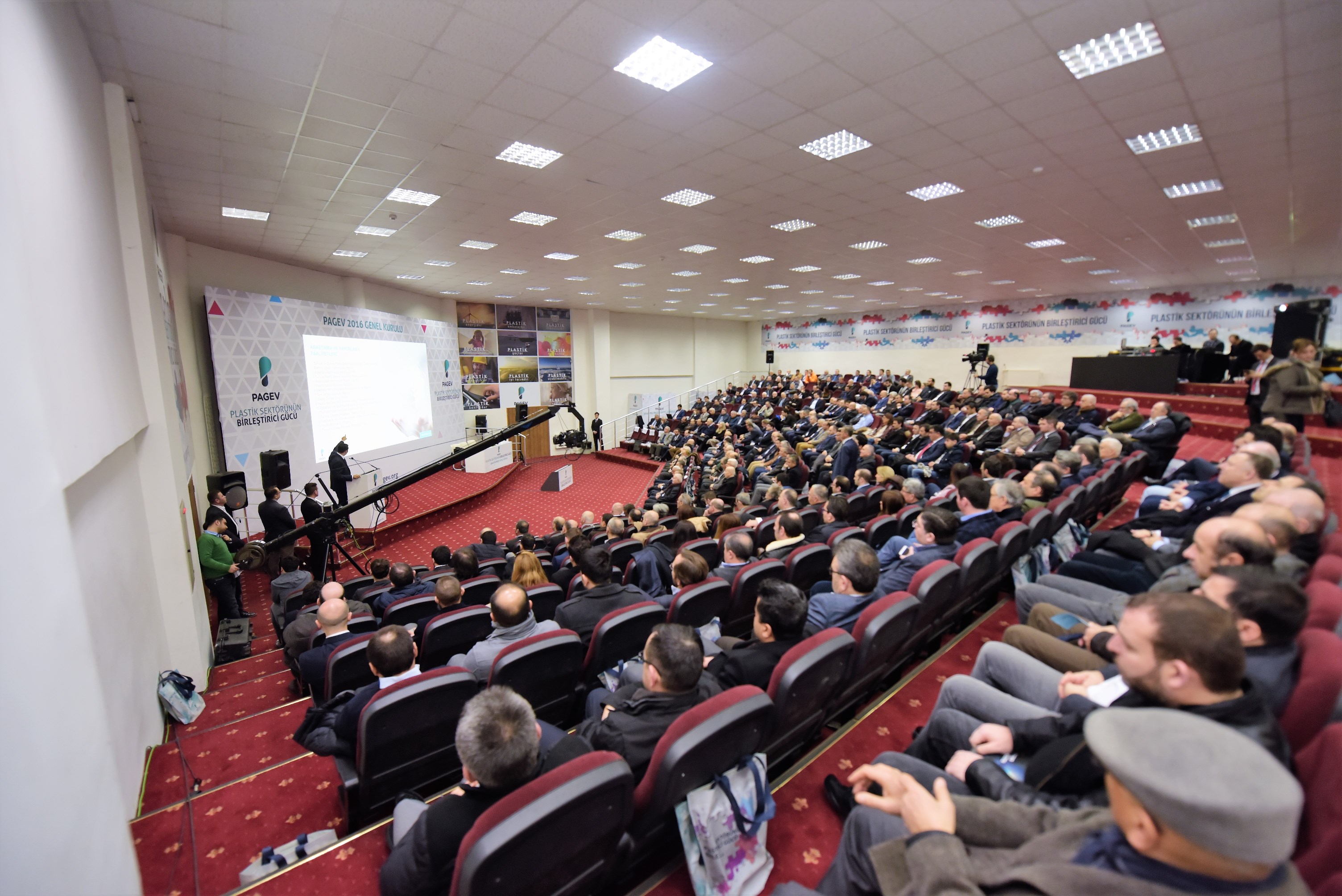 Speaking on the occasion of his re-election, PAGEV President Eroğlu discussed their activities for the past three years, saying, "We did great things for the industry. But we all have a long road to walk together. As a team, we will continue to strive hard and make PAGEV even stronger for the industry in the years to come."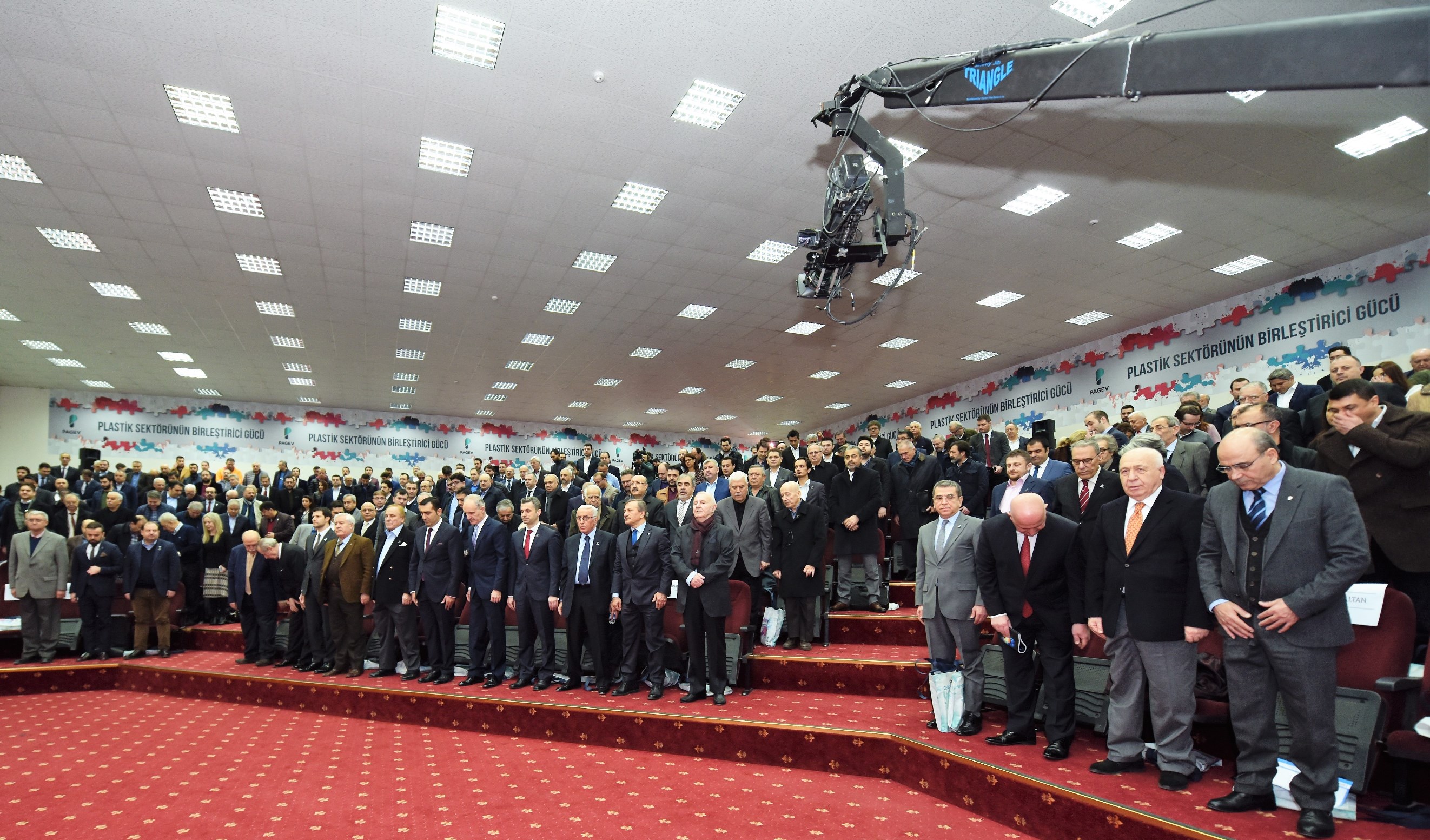 Eroğlu continued: "PAGEV is the uniting force of the plastics industry and has always looked out for its members and industry representatives in everything it did. This is our mission. To accomplish our mission, we will continue to complete one project after another. We will work in harmony to develop solutions that work to problems that exist. We have never allowed anything to detract from the industry, and we never will. If this determination is being viewed as 'PAGEV being too belligerent', let it be known that we will resort to each and every legal and lawful means to protect the rights of the industry and advance its interests."
We are stronger together
Pointing out the motto "We are stronger together" in the general assembly hall of the PAGEV Technical Vocational School, Yavuz Eroğlu said that they would keep working to ensure PAGEV becomes stronger, the plastics industry gains more added value, and ultimately the Turkish economy grows even further.Eroğlu noted that the TOBB Plastics, Rubber and Composites Industry Assembly, of which he is President, would continue to function as the extended family of the industry, embracing all nongovernmental organizations in the industry as well.Yavuz Eroğlu said that the planned PAGEV Plastics Center of Excellence would greatly boost research, development and innovation in the industry, adding to its value. Eroğlu added that other projects like the Plastics Center of Excellence, designed to reduce certification, testing and laboratory costs for companies while saving time, would be implemented in the near future to solve pressing issues in the sector, and would be part of a wider movement both in Turkey and abroad to gain more influence.
Eroğlu concluded by thanking everyone who voted for him and the Board of Directors in the General Assembly, and wished many more years of unity and strength in PAGEV.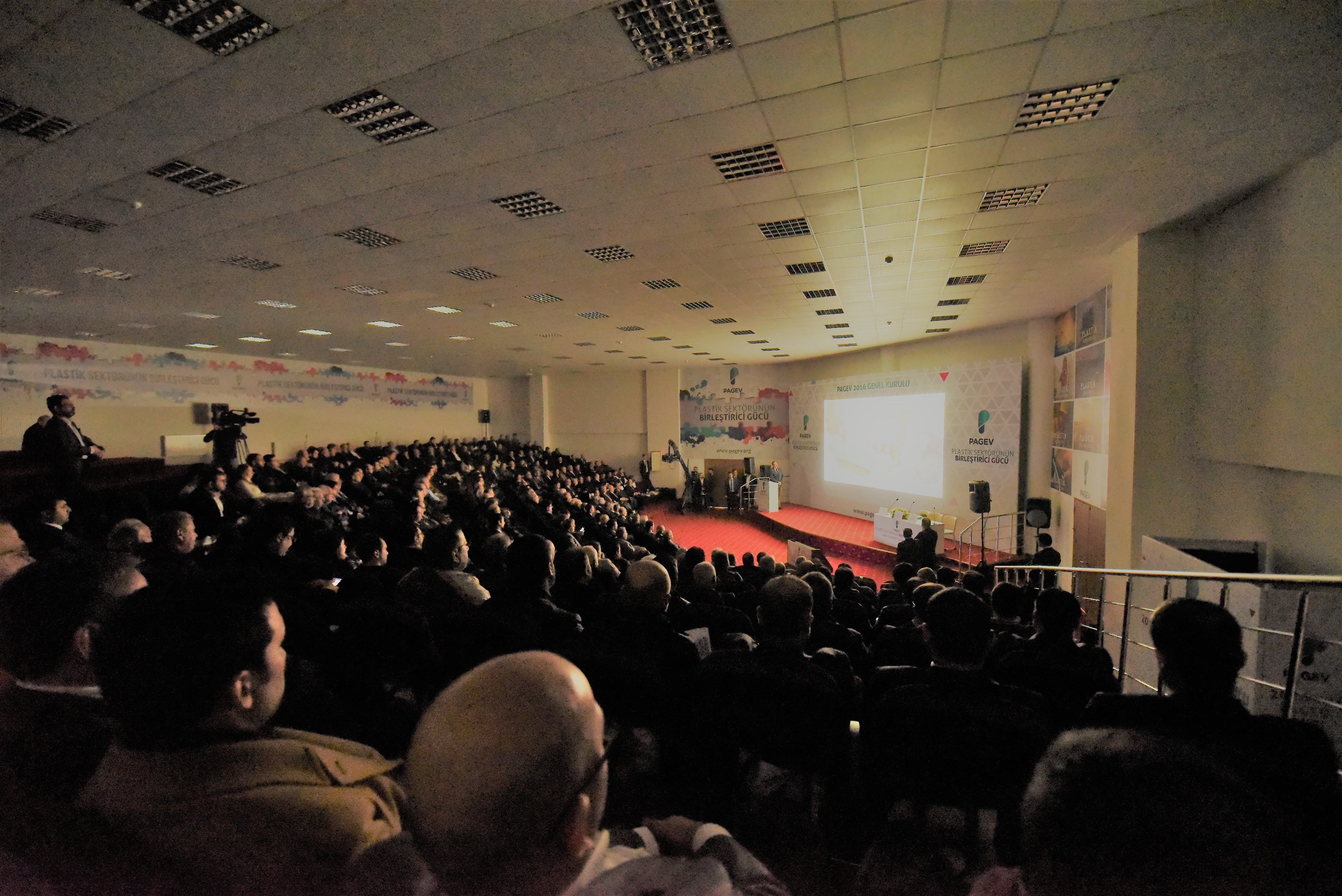 The New PAGEV Management Elected in the 2016 General Assembly
PAGEV BOARD OF DIRECTORS
President of the Board of Directors Yavuz Eroğlu - Sem Plastik A.Ş.
1st Vice President Ahmet Meriç - Enformak A.Ş.
2nd Vice President Ali Zeki Karadeniz - GF Hakan Plastik
Burak Önder – Lüks Plastik A.Ş.
Kazım Öztürk – Petek Plastik A.Ş.
Aziz Özay – Aziz Plastik
Cengiz Karabolat – Meltem Makine
Abdullah Karatepe-Öznar Plastik Ltd. Şti.
Özge Avcı – Netpak A.Ş.
İsmail Eren Ünlü–Akümsan Plastik A.Ş.
Orhan Göçer–Credoy A.Ş.
SUBSTITUTE MEMBERS
Orçun Hakan Akarsu- Ayka Plastik
Mehmet Aslan – Astan Plastik A.Ş.
Serkan Karataş- Karataş Makine
Ömer Ertemiz – Gamma Makine
Oğuzcan Çetinalp– Pilsan Plastik A.Ş.
Cavit İlker İnan–Durden Plastik A.Ş.
Yusuf Pala–Akay Stand Ltd. Şti.
AUDIT COMMITTEE PRIMARY MEMBERS
Dursun Cemal Bak–Polinet Plastik A.Ş.
Şaban Gülbahar – Üstün Plastik A.Ş.
Cuma Çekici – Mensad
AUDIT COMMITTEE SUBSTITUTE MEMBERS
Ersoy Kaya– Nazkaya Ambalaj
Erkan İndibay – Zirve Polimer
Aziz Turan–Turan Plastik A.Ş.
TURKISH PLASTICS INDUSTRY - FACTS AND FIGURES
In 2016, 8.9 million tons and 33.8 billion dollars of plastic products have been produced. Total plastic end products production has increase by 3.5 % on the quantity basis and by 3 % value basis compared to 2015.


The increase in plastic domestic consumption and indirect exports have been the engine of production increase in plastic products in 2016. Production has increased by 3.5 % on amount and 2.8 % on value basis compare to 2015. Imports has increased by 0.8 % on amount and 1.9 % on value basis while exports decreased by 5.8 % on value basis.


In 2016, domestic consumption of 7.9 million tons and 32.6 billion dollars was realized and has increased by 4 % on value and amount basis compare to 2015.


In 2016, 7.9 million tons of plastics domestic consumption was exported indirectly by the exporting sectors such as automotive, packaging, construction and electronics as well as semi - finished products and finished products. The remaining 3.95 million tons was consumed directly by the consumer in the domestic market.


It is observed that plastic packaging materials with about 3.55 million tons were followed by plastic construction materials by 1.95 million tons in total plastic products production, which was 8.9 million tons in 2016.


In 2016, 1 million 551 thousand tons and 34 billion 109 million dollars of plastics end products were exported. It has declined by 2 % on amount basis and 5 % by value basis compare to 2015. Iraq, Germany, UK, France and Israel formed the most exported plastic markets as it was in 2015 in 2016.


The investment of machinery and equipment in the plastics sector was realized as 880 million dollars in 2016 and it has increased by 5 % compared to 2015.