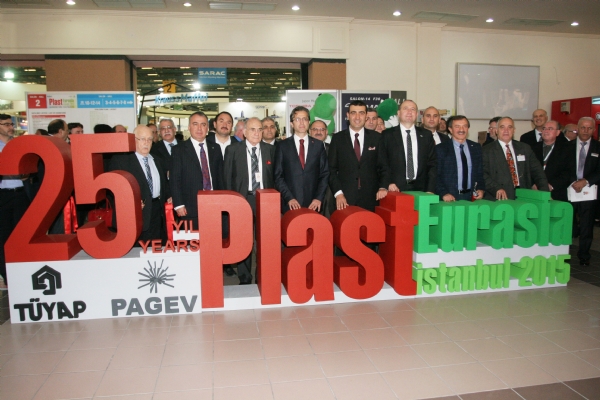 FESTIVAL-LIKE ATMOSPHERE IN ITS 25TH ANNIVERSARY
Annually organized by PAGEV and TÜYAP, the PlastEurasia - 25th International Istanbul Plastic Industry Fair welcomed its visitors between the 3rd and 6th of December. The largest annually organised Plastic exhibition in Europe and the second largest in the world, PlastEurasia - International Istanbul Plastic Industry Fair celebrated its 25th anniversary in a rejoiceful ambiance.
PAGEV is Turkey's Plastic Industrialist's Foundation for advancing the Plastic Industry . It has members from Plastic Value Chain that cover %80 of all Plastic Revenue in Turkey. It partners with Fair organizer Tuyap to make this PlastEuroasia exhibition each year.
The PlastEurasia Fair hosted 1143 companies and company representatives from 55 countries, and around 50,000 professional visitors. Leased space has increased by 28 percent for machinery producers and 18 percent for raw material producers, hitting attendance record high in 2015. In 2014, this fair was organized over an indoor area of 98,000 m2, hosting 1067 companies and company representatives, visited by 43,756 professionals.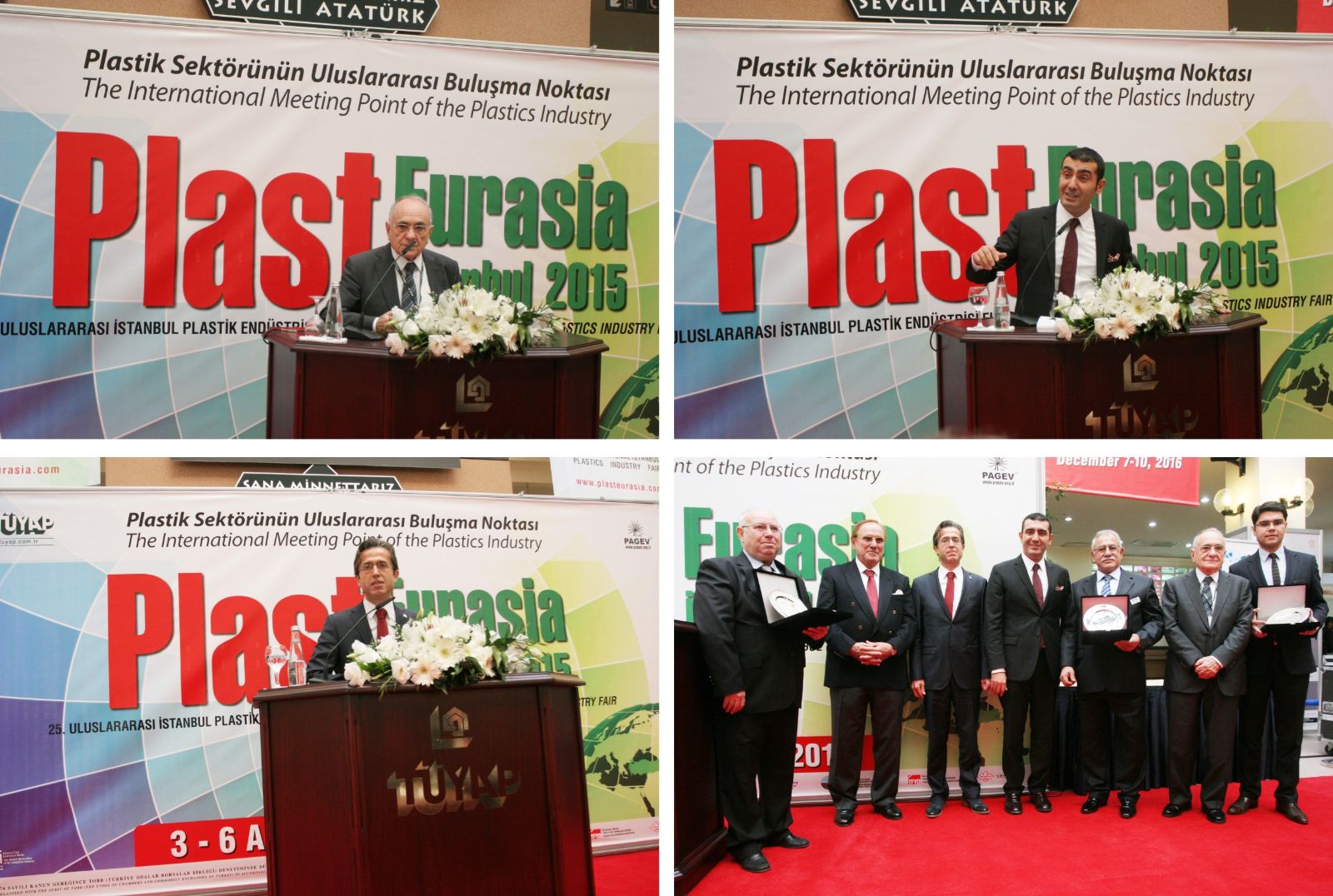 INDUSTRY GIANTS IN ISTANBUL
Exhibitors from China, other Far Eastern countries and Europe in particular joined the largest industry brands from all over Turkey in this fair by PAGEV, having the opportunity to become familiar with innovations in plastics and the most recent technologies. Producers offered their newest products to the customers in the 25th International Istanbul Plastics Industry Fair. Hosted buyers from various countries signed vital agreements.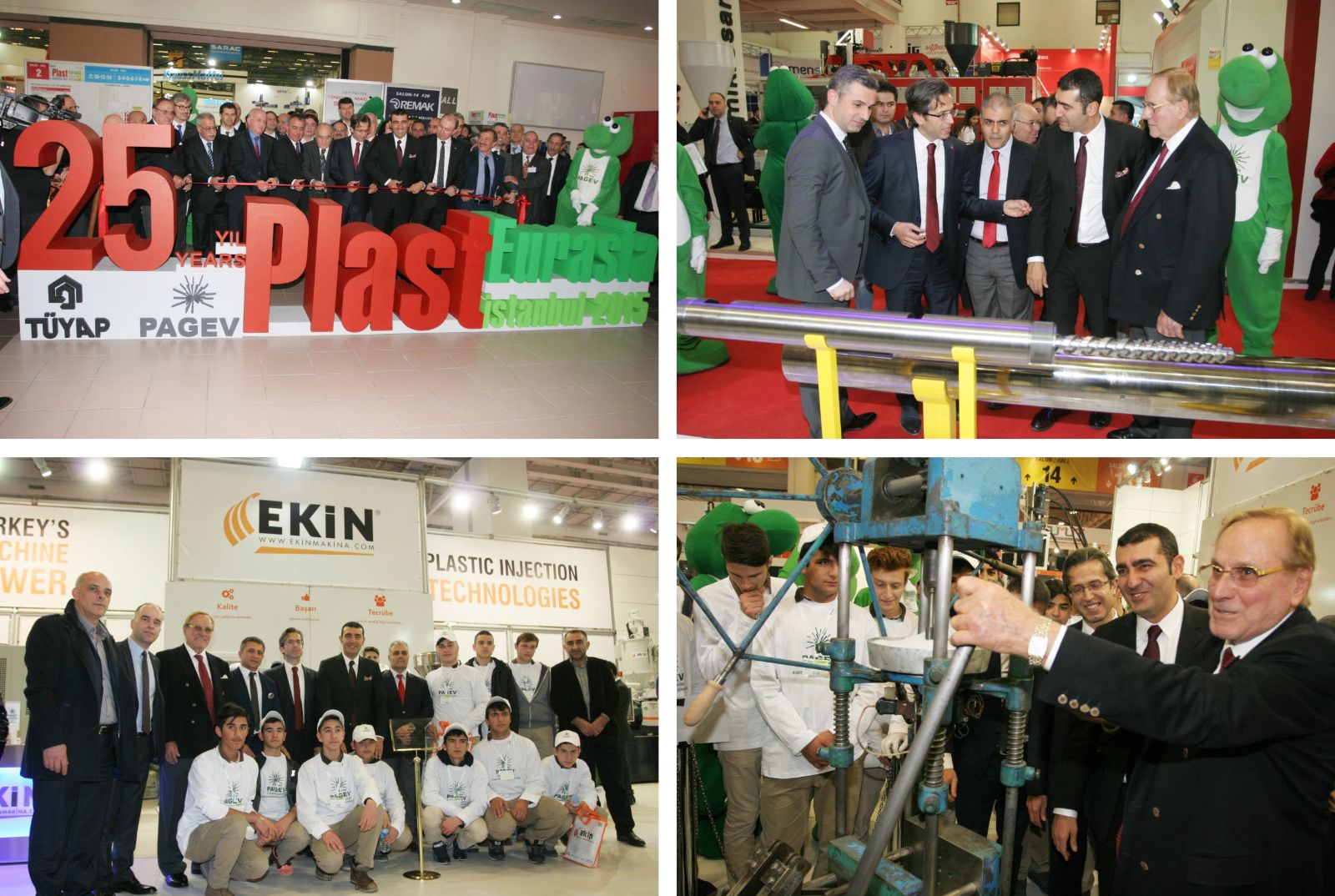 PLASTICS BOOST THE ECONOMY BY 12 BILLION DOLLARS
Yavuz Eroðlu, the Chairman of the Executive Board of PAGEV, explained that Turkish plastics industry is second in Europe and seventh in the world and continued, "The Turkish plastics industry invests $800 million on machinery per annum. 14,000 companies employ 250,000 people, exporting to 175 countries. Our total export is $12 billion on value basis, $6 billion direct and $6 billion indirect. We wish to be not only Europe's one of best plastics production base but also contribute to decision process for mutual future with our partner Plasticseurope."
Highly – Expected Event in 2016!

The past 25 years have brought remarkable progress of the event and wider industry. Upholding the trust of the industry, Plast Eurasia İstanbul will continue leading the development of Turkish plastics industry and build one stop global trading platform in 2016 as well. Plast Eurasia İstanbul 2016 will be held on 7 (Wednesday) – 10 (Saturday) December at Tüyap Fair Convention and Congress Center, Büyükçekmece, İstanbul. We warmly welcome all plastics sector professionals to join Plast Eurasia İstanbul 2016!
For detailed information you may click out; www.plasteurasia.com