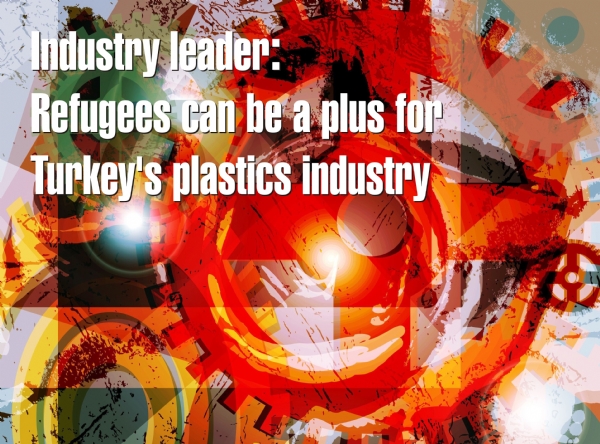 Industry leader: Refugees can be a plus for Turkey's plastics industry
By STEVE TOLOKEN
Turkey's plastics industry can benefit from the skills of the 2 million refugees in the country who have fled fighting in Syria and other places, and the government should adopt policies to help that to happen, according to the head of one of Turkey's plastics industry trade groups.
The comments from Yavuz Eroglu, head of the Istanbul-based Turkish Plastics Industry Foundation, or Pagev, came during a wide-ranging interview in his office Dec. 7, one day after the close of Turkey's national trade show, Plast Eurasia.
While some plastic companies in Western Europe have highlighted job training, language classes and other efforts to help the estimated 1 million refugees in Germany and other nearby countries, Eroglu noted that "more than 2 million" refugees are currently in Turkey, mostly in the southeast.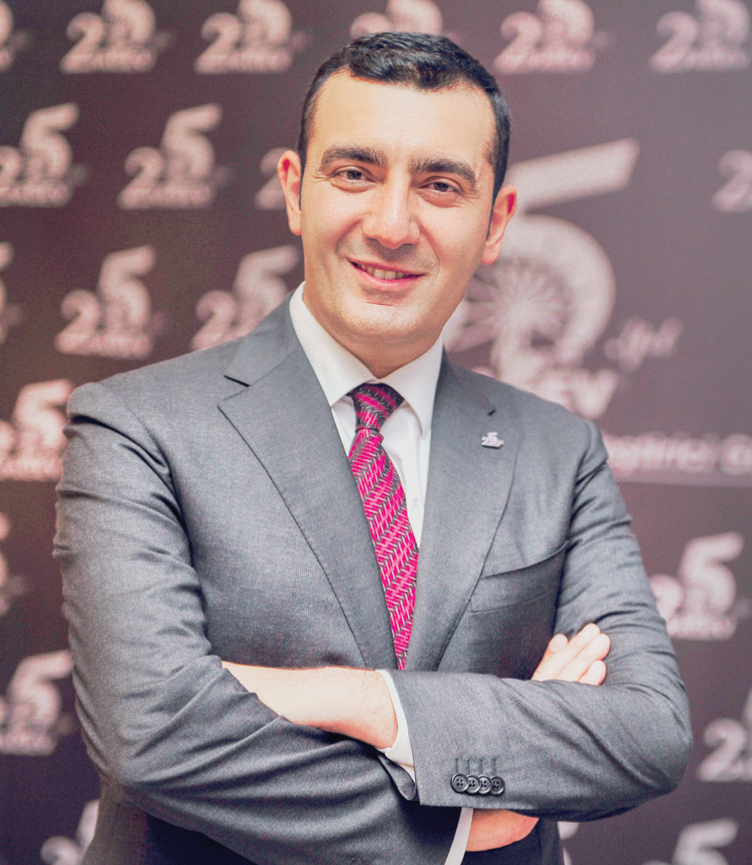 "I believe that now [the refugees] don't have a real working status but I believe we should as a country give this a chance and use these talented people as part of the industry," Eroglu said. "I'm not talking about cheap labor making some products. This is not the real interest of the Turkish industry.
"The case is we need more knowledge and Syria was very good in some areas," he said. "The education level in Syria was very good before."
He said he saw evidence of those benefits during a visit to a plastics exhibition two months ago in Gaziantep, an industrial city in southeast Turkey with a sizable polymer industry.
Eroglu said local plastics executives told him, as one example, about Syrians who have fled their country and have brought expertise in plastic shoe making to Turkey: "The people in Gaziantep were telling me that Syria was famous for the shoe industry. They bring a lot of talents and knowledge from Syria. And now Gaziantep is very good at shoe making because of these Syrian people."
As well, he said he met a mold maker at the fair from Syria who had fled and was now working in a key role in a local Turkish company, but apparently with an uncertain legal status.
Eroglu said Gaziantep has a very large base of polypropylene production serving local industries making rugs, sacks and bags: "They call it the Mecca of polypropylene. It is famous for that."
To put Eroglu's comments in perspective, refugee policy was not a topic of debate at the public presentations at the trade show or related conferences.
Other topics took center stage, like Turkey's rapid growth in recent years to become — by Pagev's figures — the second-largest plastics processing country in Europe, after Germany.
But Eroglu spoke about the subject forcefully in an interview after the event.
Other industry officials in Turkey said that some companies there were probably employing refugees as workers, most likely in the south near the Syrian border.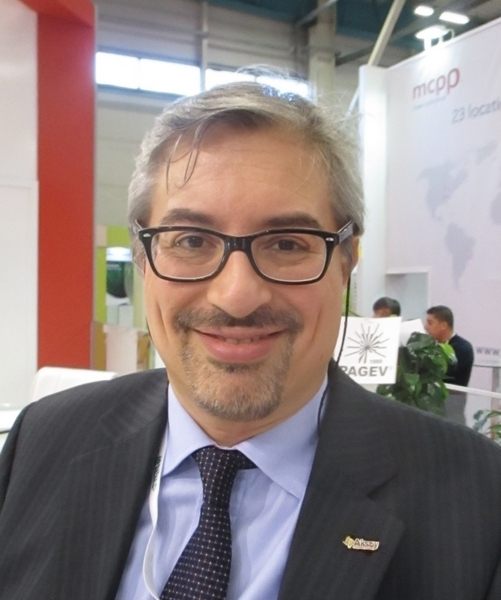 But the uncertain legal status of the refugees makes it hard to know much definitely about numbers of workers or companies involved, said Selcuk Aksoy, president of the Istanbul-based Turkish Plastics Industrialists' Federation, or Plasfed.
"There are several cities in the south of Turkey where the plastics industry is very strong," he said. "I'm sure they are already employed in these cities as workers."
Both Aksoy and Eroglu said it was important for the Turkish government to do what it can to support the refugees.
"I strongly support first of all the idea to take these refugees in Turkey, 100 percent, because I believe we are the neighbors of these countries,"Eroglu said. "I also look at it in a humanitarian way, we should have these people here. They don't have any other chance."
Eroglu said the issue can be controversial in Turkey as Turks worry about competing for jobs, and other executives at the show said local residents may worry about salaries decreasing with many refugees entering the labor market.
A Nov. 30 blog posting of the Washington-based Brookings Institution said there were some protests in the south of the country when refugee arrivals began in 2014. But the group noted that Turkey is currently educating 200,000 Syrian children in temporary centers and has committed to double that number.
http://www.plasticsnews.com/article/20151209/NEWS/151209781/industry-leader-refugees-can-be-a-plus-for-turkeys-plastics-industry#utm_medium=email&utm_source=pn-daily&utm_campaign=pn-daily-20151209&email_pndaily